Innisfree Poetry Bookstore & Café
Scroll down for books!
How BookShop Works with Innisfree
When you order books from Innisfree's BookShop profile, they send 30% of each sale to us. All you have to do is make sure that the Innisfree logo (that little picture of W.B. Yeats) is at the top of your screen when you order. You can search for specific authors and titles in  the search bar above. BookShop also has a feature where you can browse by category. And if you scroll down, you'll see a series of curated collections we've created for poetry-lovers: ours are based on specific poets, schools, and movements so you can plunge headfirst into the poetry that interests you most. 
When you have all your desired items in your cart, just check out! You'll be able to see how much of your sale is going to support Innisfree. If you're not local and would like to buy gift cards, coffee, retail items and more, please visit our website at innisfreepoetry.com ☕️  There you can also find our contact information and events calendar. Thank you and happy reading!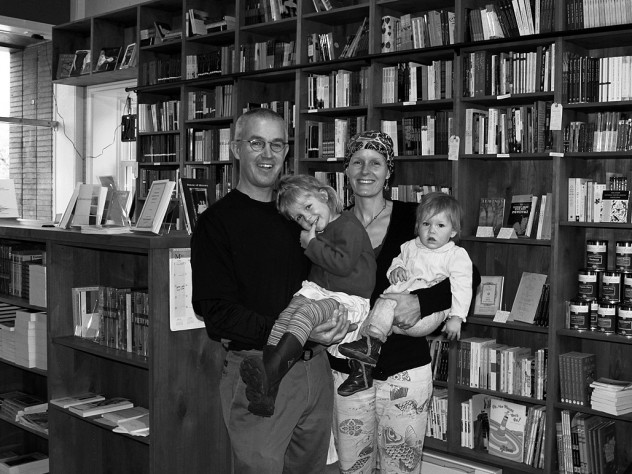 Photo from Nov/Dec 2011 harvardmagazine.com's "In the Bee-Loud Glade" by Howard Axelrod
About Innisfree
Need a poem now? Just click on the bolded words as you read below. Make sure to open the links in a new tab or hit the back button when you're done so you can take a look at the poetry collections we've curated just for you!
Ten years ago, store owners Kate and Brian did not ask themselves what would happen to a dream deferred — they just chased it. The lore says that they told a friend about their idea: poetry bookstore. The friend replied, "Well, that's two strikes against your idea." Despite all odds, Innisfree celebrates its 10th anniversary in 2020. 
One of just a few poetry-exclusive bookstores in the world, Innisfree sits at the edge of the University Hill neighborhood in nexus poetic, Boulder, Colorado. Some of our neighbors include the famous Jack Kerouac School of Disembodied Poetics at Naropa University, the Mercury Cafe in Denver (national slam hub), and a tribe of local poets who gather faithfully at midnight under each full moon to project their latest verse. 
The community formed around the cafe, making Innisfree a watering hole where life is measured out with coffee spoons — a safe place to be who you are, to discuss poetry, art, politics and possibility. And don't even get us started about our coffee. Our ambrosia comes from Boulder's own Conscious Coffees, the most delicious and ethical stuff on the market — seriously, ask us why. 
Innisfree hosts regular events and readings, including our beloved open mic every Tuesday night at 7pm. Some of the itinerant bards we have had the pleasure of hearing and hosting (not exclusively and in no particular order) are ~ Ernesto Cardenal ~ Anne Waldman ~ Sinead Morrissey ~ Homero Aridjis ~ Ross Gay ~ Andrea Gibson ~ Megan Falley ~ Rachel McKibbens ~ John Godfrey ~ Andrew Schelling ~ Reed Bye ~ Mindy Nettifee ~ Adam Bradley ~ Ruth Ellen Kocher ~ Noah Eli Gordon ~ Sommer Browning ~ Dan Beachy-Quick ~ Camille Dungy ~ Robert Cooperman ~ Jonathan Montgomery ~ Phuong Vuong ~ Waylon Lewis ~ Rushi Vyas ~ Joseph Braun ~ Bonnie Singman ~ HR Hegnauer ~ Robert King ~ Matthew Cooperman ~ Tanaya Winder ~ Jethro McClellan ~ Laura Melling ~ Kevin Kane ~ Sara Falk-Mann ~ Peyton Prater ~ Mark Ducharme ~ and so many more ~